Why work with Multistopper®?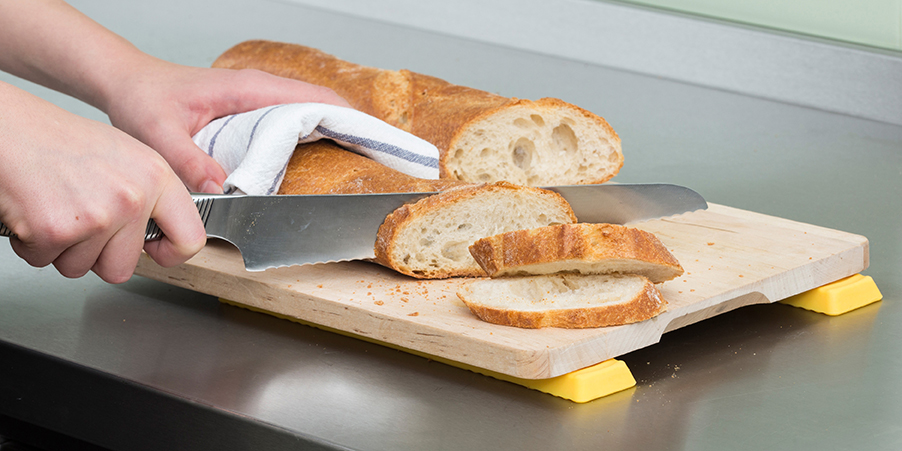 Safe
fixed, non-slip and stable

high work safety in the kitchen

Self-protection through hygienic work
Hygienic
dry, airy board underside

no formation of germs or odors!

in different colors to avoid cross contamination

Food safe, FDA and BfR approved

Temperature resistant up to 180°C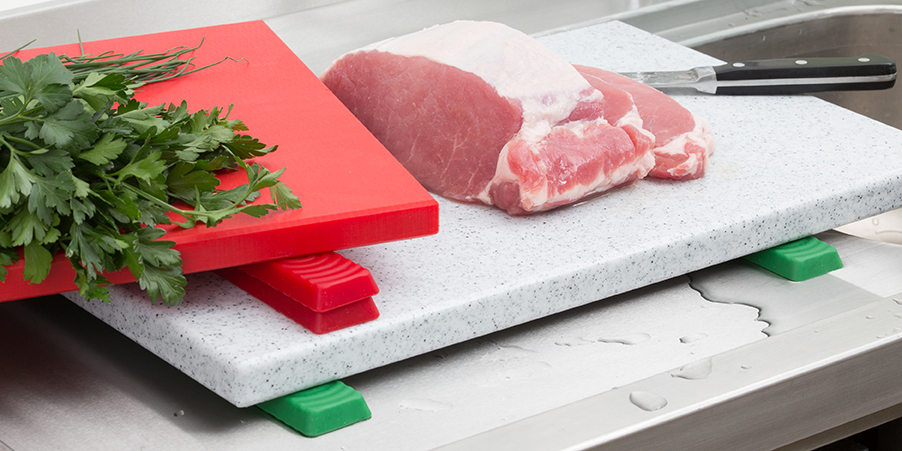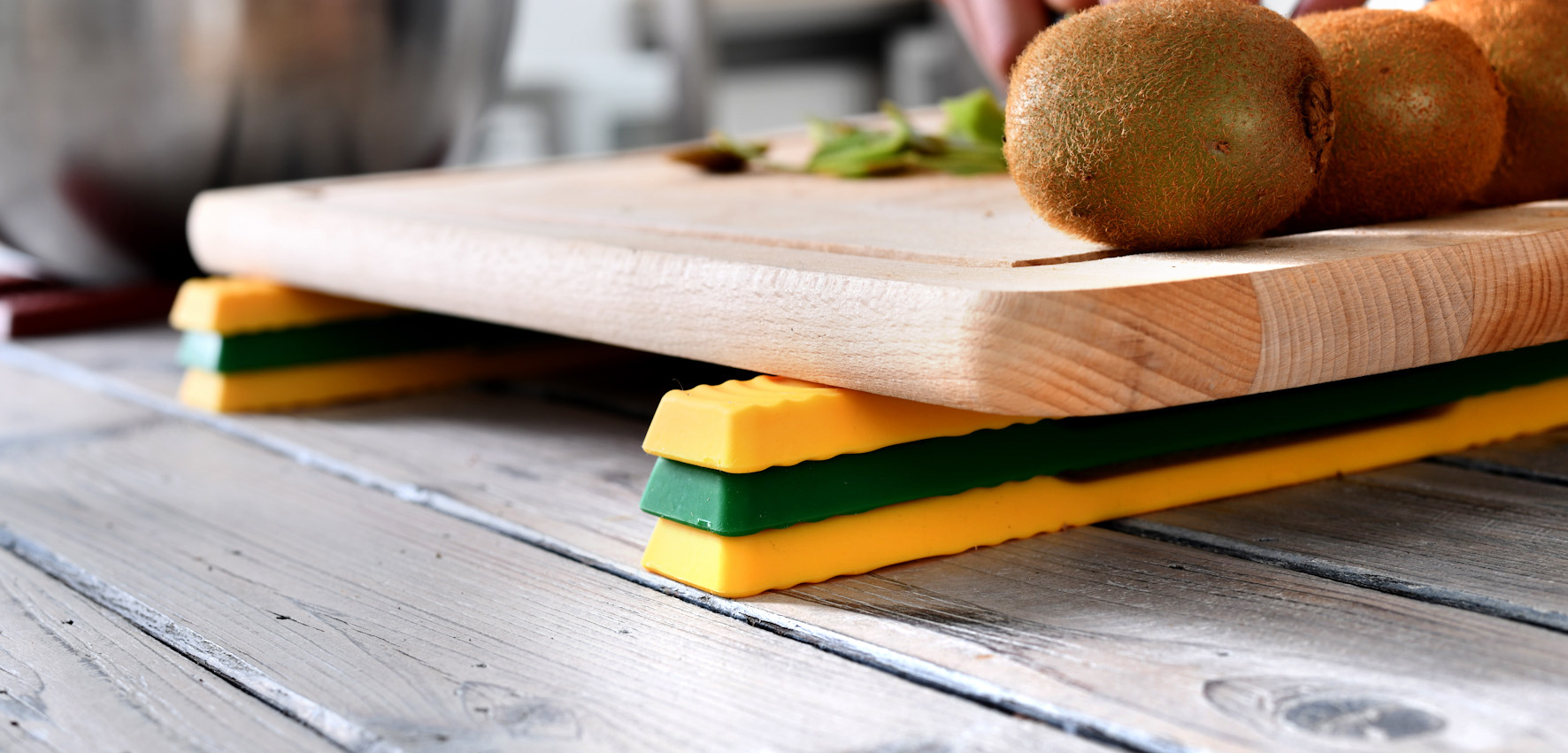 Ergonomic
suitable working height by stacking

easier lifting of the board
Patented
first developed and produced in Austria

joint-free material (full casting)

Length 26.9 cm – Width 3.9 cm – Height 1.2 cm

grease and moisture repellent

durable and chemical resistant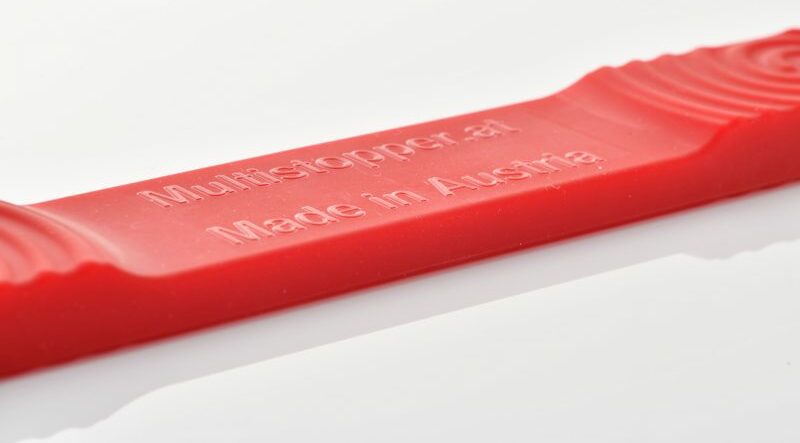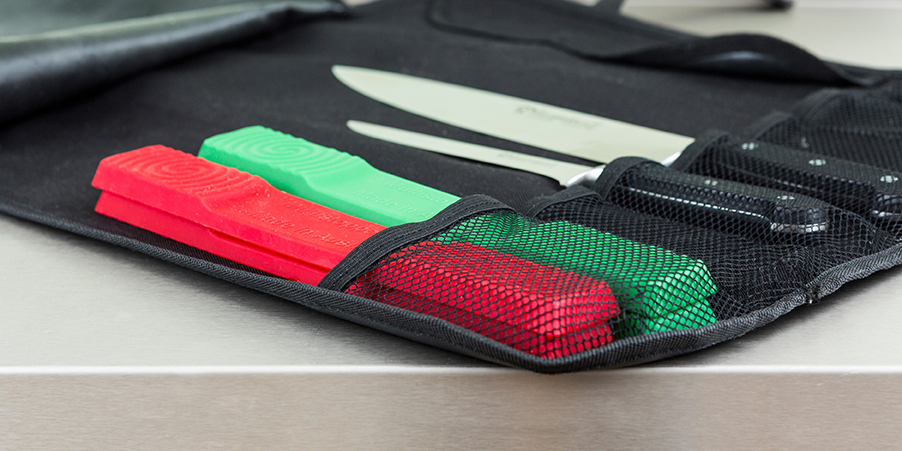 Efficient
reduces operating costs and work steps

no cost for disposable pads

increases the lifespan of the cutting boards

in V-style also for narrow sales desks

Non-slip pan support up to 180°C

5,000 rinsing cycles (80°C) tested
Multistopper is available in the following colors:
White – ready to eat food – cold

Green – impure vegetables

Blue – for fish and crustaceans
According to color theory against the spread of germs.
The clear assignment of a color to an area significantly reduces the risk of cross-contamination.