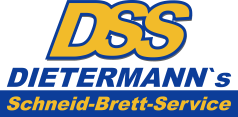 For more than 23 years now, DSS has been convincing gastronomic businesses in the hotel and catering sector as well as food processing companies throughout Germany with its high-quality all-round service.
Our service goes beyond the careful and professional processing of work surfaces according to the rules of HACCP (Hazard Analysis Critical Control Points) and sets the highest standards for ourselves, which provides our customers with perfect and qualitatively impeccable work tools.
Since 2000, we have also been offering our customers the processing and grinding of knives and cutting instruments, among other things, and all this in our "on-site service package", so that neither your work processes come to a standstill, nor your knives, scissors and blades for long periods of time Lack of time at your workplace.
For the employees of DSS, the greatest concern is to offer DSS customers a full service that leaves nothing to be desired and thus guarantees the highest level of satisfaction.
We look forward to seeing you in our online shop: